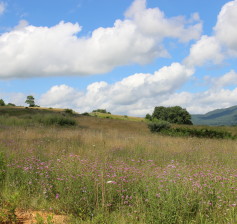 Helping Overcome Poverty's Existence (HOPE), a Wytheville based organization, recently acquired over 36 acres of undeveloped property, located approximately three miles south of Interstates 77 and 81 in Fort Chiswell, Virginia.
Speaking from his Wytheville, Virginia, based office, Andy Kegley, Executive Director of HOPE stated that his organization plans to develop the 23 parcels of land, set to be known as Long Meadows, in an effort to provide affordable homeownership to qualifying individuals.
HOPE's Homeownership Program is geared toward assisting lower-income families in achieving their dream of homeownership.
Qualifications to be eligible for the 33-year mortgage include a credit score of 640 or better, a maximum income no greater than 80% of the median income of the area, require...
Read More