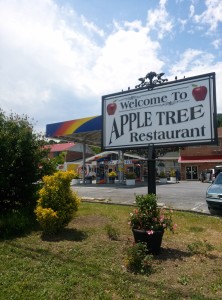 Each day, over 70,000 vehicles pass through eastern Wythe County, along Interstates 81 and 77, making the stretch of roadway one of the most traveled sections of highway in the region.
Unfortunately, the lack of a functioning wastewater system in the extreme eastern end of the county has, for years, stifled commerce.
In recent years, Wythe County has become proactive in combating these issues, in hopes that greater economic activity off the county's interstate exits will in turn lower the tax burdens on the county's 29,235 residents.
This May, the County completed a multi-year project by providing businesses and residents between Exits 84 and 86 with public sewage.
Previously, businesses located off Exit 86 were forced to treat their own wastewater. Linda Wyatt, owner of the Apple Tree
Read More