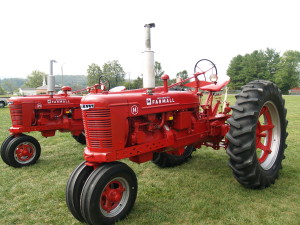 Residents of Wythe County will have a full slate of recreational events to choose from this Saturday, as local organizations bid farewell to summer by offering a full litany of events.
The Max Meadows Heritage Day, sponsored by the Max Meadows Ruritan Club, is set to begin at 10 a.m. at Max Meadows Community Field.
The free-admission event will provide numerous live displays, including antique tractors and tools, black smith demonstrations, soap making and apple butter production.
Event organizers say in addition to live displays, visitors to the festival will find numerous venders, as well as food and drink concessions, offering "everything from pinto beans and corn bread to hot dogs and hamburgers."  Games and children's events have also been scheduled.
In addition to Max Meadows Heritage Day, local residents can instead elect to attend the New River Trail's 'Family Fest,' slated to be held at the New River Trail State Park, located in Foster Falls, Virginia.
Activities at the state park will include children's outdoor nature activities, as well as a 65-mile long triathlon.  For more information regarding 'Family Fest,' citizens may contact 276-699-6778.
The day will close inside the town limits of Wytheville, with the Dickie Boyles Memorial Cruise-In.
The late Dickie Boyles was a longtime employee of the Town of Wytheville Parks and Recreation Department, who recently passed away.
"Dickie Boyles was very instrumental in starting cruise-ins on Main Street.  We wanted to honor his memory by attaching his name to the festival," says Teresa King, owner of Petals of Wytheville.
King went on to state, "the festival will be a great opportunity to remind the community to continue to support our downtown and local businesses."
The cruise-in is scheduled to last from 4 p.m to 9 p.m.
NEWS UPDATE:
The Dickie Boyles Memorial Cruise-In has been rescheduled for September 28, 2013.
Click Like to Share This Post With Your Friends On Facebook!