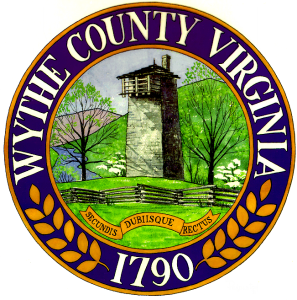 The National Weather Service (NWS) in Blacksburg has issued a wind chill warning for Wythe County and surrounding localities throughout today and much of tomorrow.
According to NWS, "bitter cold air, strong gusty winds and dangerous wind chills" can be expected in the coming hours as an Arctic front will move through the region.
NWS warns that "wind chills will begin to drop to dangerous values by 4 p.m. today."
The quick drop in temperature will rapidly freeze any water left on the roads from rain that fell overnight. The severe cold may also result in frozen water pipes and frostbite will be a very real danger to exposed skin.
Monday evening's temperature is expected to dip anywhere between five and fifteen degrees, while tonight's lows have potential to fall to -10˚.
Wind chills will bring the "feels like" temperature anywhere from 0 to -15˚, by late this afternoon, and will reach as low as -30˚ tonight.  Wind gusts are expected to reach up to 40 mph.  This will result in frost bite and lead to hypothermia if precautions are not taken. Pets need protection from the cold as well.
Wythe County residents are urged to take precautionary steps, in order to safeguard their lives and property.
Precautionary steps will include, avoiding going outside unless absolutely necessary over the next two days, bringing pets inside, preparing pipes for extreme freezing and having alternative heat sources ready, in the unexpected event of power loss.
Wythe County's Emergency Management Department will continue to monitor weather conditions and the county's public information officer will notify residents of any changes.
Click LIKE to share this article with your friends on Facebook.