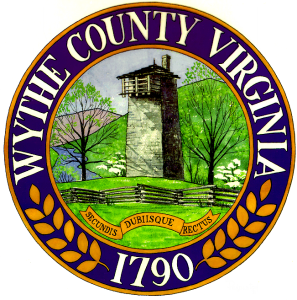 WYTHEVILLE, Va. – A Wythe County magistrate did not find probable cause to issue a summons Monday morning to Mike Thomas, owner of eleven dogs on Walton Furnace Road.
The magistrate relied upon a recent letter sent to the county's animal control officer from the state's Office of Animal Care & Health Policy as a contributing factor in his decision.
In the letter, state veterinarian Carolynn Bissett stated "It is my professional opinion that the dogs in Mr. Thomas' care are not in immediate danger and do not need to be seized. In addition, I do not believe these dogs will be well served by removal from Mr. Thomas' care…"
The veterinarian was accompanied by members of the Virginia State Police, as well as the Botetourt County Commonwealth Attorney, during her visit late last month.
Bissett also noted that each of the eleven dogs were individually examined and found that "adequate care was being provided for all eleven dogs," adding, "All dogs were in good body condition, with clean haircoats."
These assessments seem to back up the observations of previous professionals who have examined the dogs, including local animal control officers and veterinarians.
The letter also stated, "Mr. Thomas was providing adequate exercise for all dogs. Inadequate exercise is easily diagnosed on physical examination by the lack of muscle definition and discernible muscle atrophy."
Despite having found the animal's shelter to be free of drafts and containing windows and ventilation, Bissett wrote in her letter that, in her opinion, "adequate shelter was not being provided for the dogs on the property."
Reporting a "moderate amount of hair and dust" in the enclosure, as well as a chain link containing "several sharp edges," the veterinarian advised that adequate shelter was not being provided. The county's magistrate, however, did not feel that these items were enough to warrant a summons against Mr. Thomas.
County officials are presently working with various non-profit organizations, as well as the representatives of the landowners to build a new shelter and demolish the old one that has become the source of such national attention.
Wythe County animal control officers will continue to monitor the dogs.
Presently, all of Thomas' dogs have up-to-date dog tags, which mean their shots are up-to-date.
Click LIKE to share this article with your friends on Facebook.