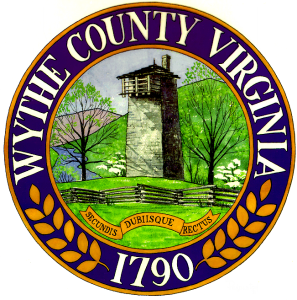 WYTHEVILLE, Va. – Though the vast majority of Wythe County residents pay their taxes in a timely manner each year, there remains a percentage of the population that neglects to do so. These failures to pay place an unfair burden upon county residents who do comply with the law, as well as limit the resources and ability of the local government.
In an effort to combat this, the county has asked the treasurer to use all means legally available in order to induce residents – whose accounts are delinquent – to pay their property taxes. Actions by the county's treasurer may include issuing a debt set off with the Virginia Department of the Treasury; this will allow for the county to retrieve any unpaid taxes owed to them from income taxes due to residents whose tax accounts are negative.
Other actions can include requesting the DMV to issue a stop on all vehicles belonging to citizens with unpaid personal property taxes.
Upon authorization of a DMV stop, registration of vehicles owned or co-owned by residents with unpaid personal property taxes will no longer be processed for renewal, until the tax balance is made current. Additionally, residents will be charged with an added $25.00 fee to cover the cost of the enforcement action.
The treasurer's office will be issuing notices to county residents who are in danger of becoming delinquent prior to the May 1, 2014, payment deadline. County residents unsure of whether or not their personal property taxes are current are encouraged to call the Wythe County Treasurer's Office at 276-223-6070.
The revenue generated from personal property taxes is a vital component of Wythe County's overall budget and enable the county to provide critical services to residents.
Click LIKE to share this article with your friends on Facebook.