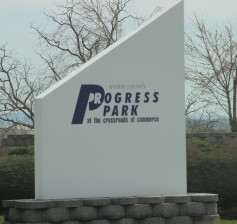 WYTHEVILLE, Va. – Over the past two decades, Wythe County has invested over $40 million in the development of Progress Park; an investment that has netted a return of 750 jobs and millions of dollars in additional tax revenue.
In an effort to remain proactive in the ever changing business climate, Wythe leaders say they will begin marketing the county's premier industrial site in-house.
The idea was first proposed earlier this year, prior to the retirement of longtime Joint Industrial Development Authority (JIDA) director, Dr. Alan Hawthorne.
In a March 2014 letter issued to the chairperson of the JIDA, Wythe County Administrator Cellell Dalton stated, "Wythe County offers to provide the day-to-day oversight of the JIDA activities and staff in order to provide the continuity we feel is...
Read More