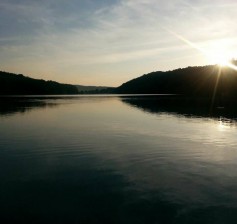 WYTHEVILLE, Va. – The Rural Retreat Lake Park & Campground got a new online home this week, with the unveiling of the public park's new website, www.RuralRetreatLake.com.
County officials say the new site will prove to be far more user-friendly than the park's previous webpages, which were scattered throughout the county's general information website.
"Having a website dedicated exclusively to the Rural Retreat Lake will provide prospective visitors to the campground an easy way to access all the information available pertaining to the park; including hours of operation, rates and rules, reservation instructions and a list of upcoming events," said Wythe County Parks & Recreation Director Kevin Williams.
The website was created in-house by the county's public information officer, tallying to a final cost of just under $15.
"Had we bid out this project, the county would have been forced to pay thousands of dollars," Williams added.
Over the past several decades, the lake park and campground has become a favorite destination for outdoor enthusiasts, including anglers, hikers, campers and picnicking families.
Several Northern Pike were stocked in the lake, between 1997 and 1999, which have provided breathtaking photos of catches through the years.
In addition to the lake's great fishing opportunities, the county managed park has become a favorite destination for local residents, who receive a 10% discount when renting any of the campground's +70 primitive and water / electric sites.
Individuals interested in camping at the Rural Retreat Lake Park & Campground can contact the lake directly at 276-686-4331 or visit the campground's new website, www.RuralRetreatLake.com.
Click LIKE to share this article with your friends on Facebook.