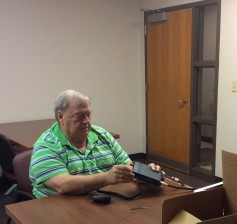 WYTHEVILLE, Va. – Nearly all emergency experts agree that effective communication is the key to properly managing any type of disaster situation.
Over the past several years, Wythe County's emergency management team has feared that the nation was becoming too reliant upon modern communication technologies, including landlines and satellites. Such dependence, they feared, would leave the nation and local residents vulnerable should the region's communications infrastructure suffer a hit.
As part of the county's multimillion dollar commitment to emergency management, county leaders reached out to local HAM radio enthusiasts to serve the county in the event of a catastrophic emergency.
Thanks to grant funding made possible by the Virginia Department of Emergency Management, the county...
Read More