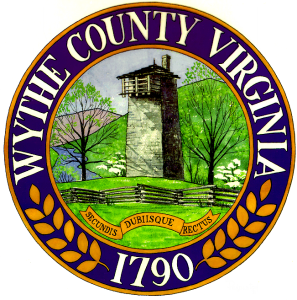 WYTHEVILLE, Va. – As mid-term congressional elections approach, the Wythe County General Registrar is seeking to remind local residents of important rules concerning voting in the county.
According to Carolyn J. King, the county's General Registrar, the deadline for citizens seeking to register to vote is Tuesday, October 14. Other deadlines King says voters should keep in mind is the deadline to receive absentee ballot applications by mail, which is October 28, and the deadline to vote by absentee ballot in person, which has been set for November 1.
In addition to their Monday through Friday hours of operation, Kings says her office will be open for absentee voting on two Saturdays leading up to the election, on October 25 and November 1 from 9 a.m. to 5 p.m.
Polls throughout the county will open at 6 a.m. and close at 7 p.m. on the day of the election, Tuesday, November 4, 2014.
In addition to casting their votes in a contested U.S. Senate race and congressional elections, Virginia residents will be given the opportunity to vote in favor or against of a proposed amendment to Commonwealth's Constitution, which will allow the General Assembly the right to "exempt from taxation the real property of the surviving spouse of any member of the armed forces of the United States who was killed in action, where the surviving spouse occupies the real property as his or her principal place of residence and has not remarried…"
In a written statement, King also sought to remind county voters going to the polls to bring proper identification.
"The law requires that you show photo ID when voting, either in the office or at the polls. If you do not have a photo ID, you can have a free one made at the registrar's office Monday through Friday; the office is open 8:30 a.m. to 4:30 p.m.," said King.
King's office is located at 245 South Fourth Street in Wytheville.
Click LIKE to share this article with your friends on Facebook!