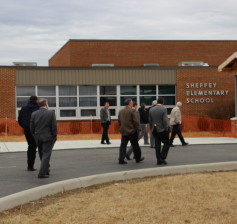 WYTHEVILLE, Va. – Thanks to a new grant secured through the Wythe-Bland Foundation, the Wythe County Parks & Recreation Department will be launching a pilot afterschool program at Sheffey Elementary School this coming year.
Project leaders say they can accept up to 40 participants in the afterschool program on a first to sign up basis. The three days per week program is slated to begin immediately following the end of the school day and will lasting until 6 p.m. Lasting 12 weeks, the program will place an emphasis upon health and nutrition education through fun activities and games.
"Sheffey Elementary School was selected due to alarming health statistics among the student population," said Kevin Williams, director of Parks & Recreation for Wythe County.
"Students just aren't getting...
Read More