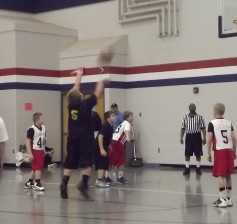 WYTHEVILLE, Va. – This weekend the Wytheville Community College Wildcats will be taking on Caldwell Community College in a game that will determine the second place finisher in the NJCAA's Tarheel Conference.
The Wildcats will enter Saturday's game with an overall record of 14-10, fresh off a 95-82 victory against Central Carolina in a game that was played in Wytheville last Saturday.
With no additional conference games left on the schedule, Saturday's game will decide the regular season finishing order for the seven member basketball conference – which includes all Division III NJCAA teams from West Virginia, Virginia, North Carolina and South Carolina.
In an effort to showcase the team's successes to the local community they represent, as well as recognize youth-athletes, the Wytheville Community College Men's Basketball program has designated Saturday's game as "Youth Basketball Day" and will be honoring all Wythe County youth basketball teams at halftime.
As an added bonus to county residents, admission to the game is free for everyone.
"We're excited to have the youth come out to watch us play," said Wytheville Community College head basketball coach Tyler Cannoy.
Cannoy, who is a Wythe County native, went on to say, "this is a great opportunity for our youth athletes to see good basketball without having to leave town."
Scotty Vaught, youth sports coordinator for Wythe County Department of Parks & Recreation agrees.
"The young men who play for Wytheville Community College represent our community very well and we appreciate the opportunity to expose our young athletes to such great role models."
Saturday's game is scheduled to begin at 3 p.m. and will be held inside the Wytheville Community Center. The community center is located behind the Wytheville Community College.
Click LIKE to share this article with your friends on Facebook!