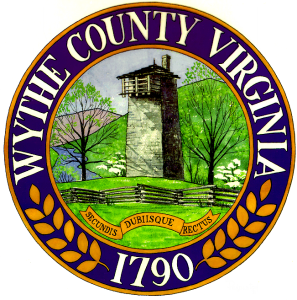 WYTHEVILLE, Va. – Wythe County emergency management officials are warning drivers to avoid roadways in the county, as an arctic blast has created numerous driving hazards throughout the region.
By 8 o'clock Saturday evening, the county's E-911 joint dispatch center had reported several accidents throughout the county, mostly between Rural Retreat and Wytheville along Interstate 81, as well as on Grayson Turnpike between Wytheville and Speedwell.
A combination of snow, high winds and freezing roadways has created hazardous driving conditions throughout Wythe County and neighboring localities.
With county emergency responders working numerous accidents, local officials are advising residents to avoid travel if possible.
Lows through tonight and into tomorrow are expected to reach near-zero temperatures, with a wind-chill bottoming out near -20F.
In addition to creating hazardous driving conditions, the high winds are expected to create additional hazards throughout the region.
According to the National Weather Service, "Strong gusts may down trees and power lines – scattered power outages are likely."
NWS warns that "sustained wind speeds of at least 40 mph or gusts of 58 mph are likely… residents should move unfastened items such as garbage cans and deck furniture inside."
Should unavoidable circumstances require a county resident to travel, they are advised to take certain cold weather precautions. Among these precautions are: Always keep your gas tank full. Make sure your trip is planned and someone knows your route. If your vehicle becomes stranded in the snow in the countryside, do not leave it. Do not attempt to walk to a home in the middle of a snowstorm and strong winds. Periodically run the vehicle engine and heater, but make sure you open your window a crack and make sure the exhaust pipe is free of snow to avoid carbon monoxide poisoning. Also, make sure you tie a red or orange rag to the vehicle radio antenna so that others may see your vehicle better. Each winter, make sure you have updated your vehicle winter storm survival kit. Fully check and winterize your vehicle before winter. Pack extra blankets or sleeping bags.
The following items should be in your vehicle at all times during the winter:
Flashlight with extra batteries
First aid Kit
High calories non-perishable food
Water proof matches
A bag of sand or kitty litter.
Shovel
Windshield scraper and brush
Booster cables
Road Maps
Cell phone charger and extra battery
Click LIKE to share this article with your friends on Facebook!