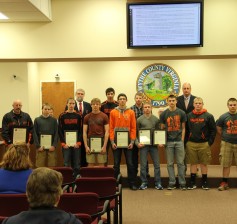 WYTHEVILLE, Va. – The Wythe County Board of Supervisors unanimously voted to honor state wrestling champions from Rural Retreat High School as well as George Wythe High School during their most recently scheduled meeting.
The Board's first resolution recognized the George Wythe Maroons for completing "a very successful 2014-2015 season."
This year, George Wythe High School's wrestling team placed second in the Virginia High School League's (VHSL) Group 1A State Championship, scoring 68 total tournament points.
Specifically mentioned in the resolution was Austin Tolbert who defeated the competition to become the 132-pound weight class' individual VHSL State Wrestling Champion.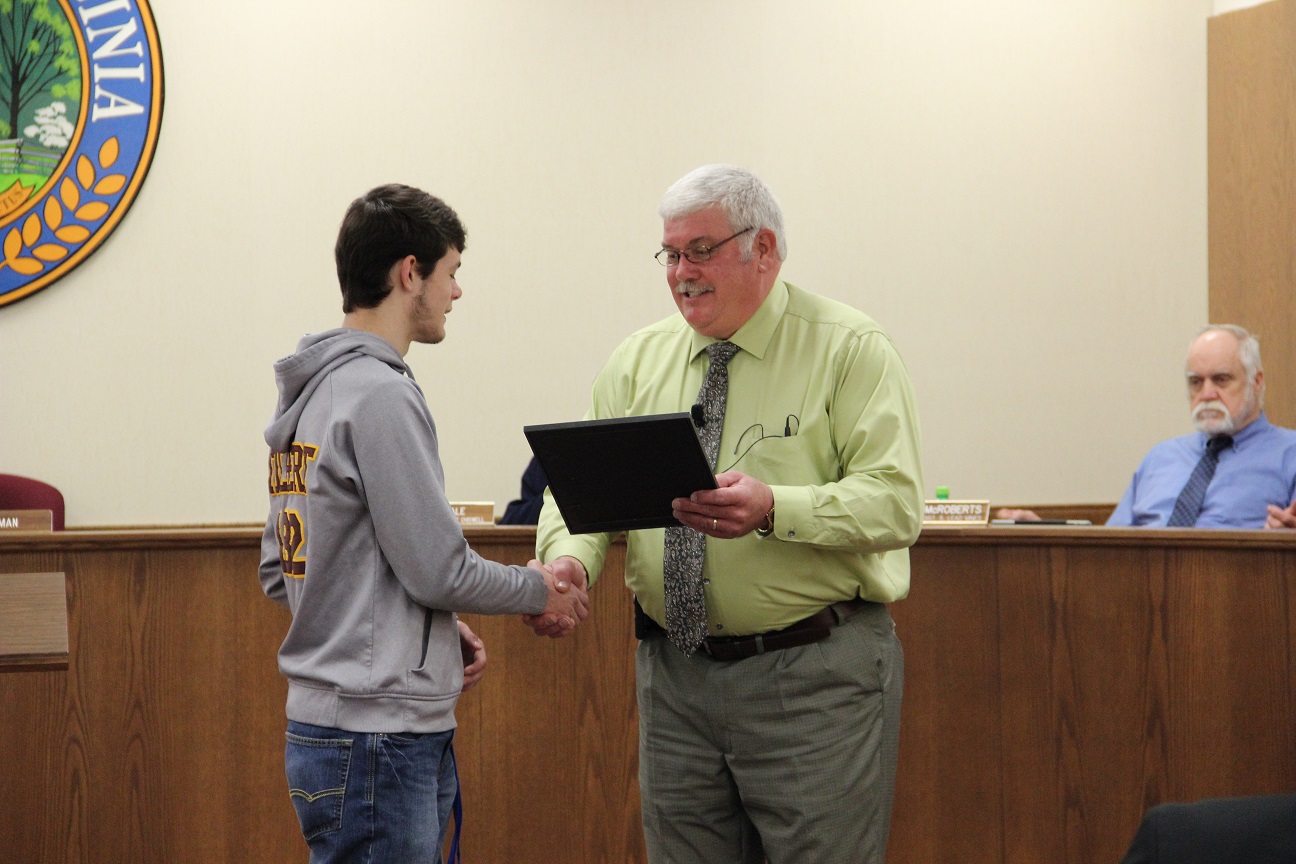 The Board of Supervisors then voted on Wythe County Resolution 2015-06, "A Resolution Honoring the Ru...
Read More