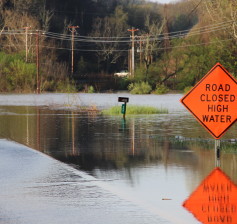 LAST UPDATED: 1:27 p.m.
Below is the latest update from the Virginia Department of Transportation regarding road conditions in Wythe County.
If you know of a road that is flooded and is not listed below, please contact the county's emergency management department (276-223-4521), so that the county's first responders will be able to make appropriate detours in the event of an emergency.
Information concerning road conditions throughout the county may be obtained from the following website:
http://www.511virginia.org/mobile/?menu_id=conditions
Please share this information with your friends on Facebook and Twitter!
| | | | | |
| --- | --- | --- | --- | --- |
| 2015-04-20 11:21 | Wythe (County) | Rt. 625N (Wythe County) at Crawfish Rd View on Map | impassable because of flood – Rt. 625N (Wythe County) at Crawfish Rd | Weather – Flood – Weather |
| 2015-04-20 11:21 | Wythe (County) | Rt. 614N (Wythe County) at Ramsey Mountain Rd View on Map | passable with care because of flood – Rt. 614N (Wythe County) at Ramsey Mountain Rd | Weather – Flood – Weather |
| 2015-04-20 11:21 | Wythe (County) | Rt. 600S (Wythe County) at Rose Hill Rd View on Map | impassable because of flood – Rt. 600S (Wythe County) at Rose Hill Rd | Weather – Flood – Weather |
| 2015-04-20 11:21 | Wythe (County) | Rt. 650N (Wythe County) at Rudisill Rd View on Map | impassable because of flood – Rt. 650N (Wythe County) at Rudisill Rd | Weather – Flood – Weather |
| 2015-04-20 11:21 | Wythe (County) | Rt. 664E (Wythe County) at Glade Rd View on Map | impassable because of flood – Rt. 664E (Wythe County) at Glade Rd | Weather – Flood – Weather |
| 2015-04-20 11:21 | Wythe (County) | Rt. 618N (Wythe County) at Reed Creek Dr View on Map | passable with care because of flood – Rt. 618N (Wythe County) at Reed Creek Dr | Weather – Flood – Weather |
| 2015-04-20 11:21 | Wythe (County) | Rt. 614S (Wythe County) at Ramsey Mountain Rd View on Map | passable with care because of flood – Rt. 614S (Wythe County) at Ramsey Mountain Rd | Weather – Flood – Weather |
| 2015-04-20 11:21 | Wythe (County) | Rt. 650S (Wythe County) at Rudisill Rd View on Map | impassable because of flood – Rt. 650S (Wythe County) at Rudisill Rd | Weather – Flood – Weather |
| 2015-04-20 11:21 | Wythe (County) | Rt. 749E (Wythe County) at Cedar Springs Rd View on Map | impassable because of flood – Rt. 749E (Wythe County) at Cedar Springs Rd | Weather – Flood – Weather |
| 2015-04-20 11:21 | Wythe (County) | Rt. 664W (Wythe County) at Glade Rd View on Map | impassable because of flood – Rt. 664W (Wythe County) at Glade Rd | Weather – Flood – Weather |
| 2015-04-20 11:21 | Wythe (County) | VA-121N at Max Meadows Rd View on Map | impassable because of flood – VA-121N at Max Meadows Rd | Weather – Flood – Weather |
| 2015-04-20 11:21 | Wythe (County) | Rt. 600N (Wythe County) at Rose Hill Rd View on Map | impassable because of flood – Rt. 600N (Wythe County) at Rose Hill Rd | Weather – Flood – Weather |
| 2015-04-20 11:21 | Wythe (County) | Rt. 619W (Wythe County) at Gleaves Rd View on Map | impassable because of flood – Rt. 619W (Wythe County) at Gleaves Rd | Weather – Flood – Weather |
| 2015-04-20 11:21 | Wythe (County) | Rt. 715N (Wythe County) at Cobb Rd View on Map | impassable because of flood – Rt. 715N (Wythe County) at Cobb Rd | Weather – Flood – Weather |
| 2015-04-20 11:21 | Wythe (County) | Rt. 649N (Wythe County) at Kents Ln View on Map | passable with care because of flood – Rt. 649N (Wythe County) at Kents Ln | Weather – Flood – Weather |
| 2015-04-20 11:21 | Wythe (County) | Rt. 625S (Wythe County) at Crawfish Rd View on Map | impassable because of flood – Rt. 625S (Wythe County) at Crawfish Rd | Weather – Flood – Weather |
| 2015-04-20 11:21 | Wythe (County) | Rt. 619E (Wythe County) at Gleaves Rd View on Map | impassable because of flood – Rt. 619E (Wythe County) at Gleaves Rd | Weather – Flood – Weather |
| 2015-04-20 11:21 | Wythe (County) | Rt. 649S (Wythe County) at Kents Ln View on Map | passable with care because of flood – Rt. 649S (Wythe County) at Kents Ln | Weather – Flood – Weather |
| 2015-04-20 11:21 | Wythe (County) | Rt. 715S (Wythe County) at Cobb Rd View on Map | impassable because of flood – Rt. 715S (Wythe County) at Cobb Rd | Weather – Flood – Weather |
| 2015-04-20 11:21 | Wythe (County) | Rt. 738S (Wythe County) at Jonas Town Rd View on Map | impassable because of flood – Rt. 738S (Wythe County) at Jonas Town Rd | Weather – Flood – Weather |
| 2015-04-20 11:21 | Wythe (County) | Rt. 655N (Wythe County) at High Bridge Rd View on Map | impassable because of flood – Rt. 655N (Wythe County) at High Bridge Rd | Weather – Flood – Weather |
| 2015-04-20 11:21 | Wythe (County) | Rt. 603N (Wythe County) at Cove Rd; Rockdale Rd; Rt. 659E/W (Wythe County); City Rt. 5255N/S (Town of Wytheville); County/City/Town Line: @ WYTHEVILLE View on Map | impassable because of flood – Rt. 603N (Wythe County) at Cove Rd; Rockdale Rd; Rt. 659E/W (Wythe County); City Rt. 5255N/S (Town of Wytheville); County/City/Town Line: @ WYTHEVILLE | Weather – Flood – Weather |
| 2015-04-20 11:21 | Wythe (County) | Rt. 738N (Wythe County) at Jonas Town Rd View on Map | impassable because of flood – Rt. 738N (Wythe County) at Jonas Town Rd | Weather – Flood – Weather |
| 2015-04-20 11:21 | Wythe (County) | Rt. 655S (Wythe County) at High Bridge Rd View on Map | impassable because of flood – Rt. 655S (Wythe County) at High Bridge Rd | Weather – Flood – Weather |
| 2015-04-20 11:21 | Wythe (County) | Rt. 749W (Wythe County) at Cedar Springs Rd View on Map | impassable because of flood – Rt. 749W (Wythe County) at Cedar Springs Rd | Weather – Flood – Weather |
| 2015-04-20 11:21 | Wythe (County) | Rt. 680W (Wythe County) at Black Lick Rd View on Map | impassable because of flood – Rt. 680W (Wythe County) at Black Lick Rd | Weather – Flood – Weather |
| 2015-04-20 11:21 | Wythe (County) | Rt. 684S (Wythe County) at Old Bank Rd View on Map | impassable because of flood – Rt. 684S (Wythe County) at Old Bank Rd | Weather – Flood – Weather |
| 2015-04-20 11:21 | Wythe (County) | Rt. 779N (Wythe County) at Francis Mill Rd View on Map | passable with care because of flood – Rt. 779N (Wythe County) at Francis Mill Rd | Weather – Flood – Weather |
| 2015-04-20 11:21 | Wythe (County) | Rt. 684N (Wythe County) at Old Bank Rd View on Map | impassable because of flood – Rt. 684N (Wythe County) at Old Bank Rd | Weather – Flood – Weather |
| 2015-04-20 11:21 | Wythe (County) | Rt. 643N (Wythe County) at Silings Rd View on Map | impassable because of flood – Rt. 643N (Wythe County) at Silings Rd | Weather – Flood – Weather |
| 2015-04-20 11:21 | Wythe (County) | US-52N at Stoney Fork Rd View on Map | impassable because of flood – US-52N at Stoney Fork Rd | Weather – Flood – Weather |
| 2015-04-20 11:21 | Wythe (County) | Rt. 603S (Wythe County) at Cove Rd; Rockdale Rd; Rt. 659E/W (Wythe County); City Rt. 5255N/S (Town of Wytheville); County/City/Town Line: @ WYTHEVILLE View on Map | impassable because of flood – Rt. 603S (Wythe County) at Cove Rd; Rockdale Rd; Rt. 659E/W (Wythe County); City Rt. 5255N/S (Town of Wytheville); County/City/Town Line: @ WYTHEVILLE | Weather – Flood – Weather |
| 2015-04-20 11:21 | Wythe (County) | Rt. 680E (Wythe County) at Black Lick Rd View on Map | impassable because of flood – Rt. 680E (Wythe County) at Black Lick Rd | Weather – Flood – Weather |
| 2015-04-20 11:21 | Wythe (County) | Rt. 642W (Wythe County) at Pope Rd View on Map | impassable because of flood – Rt. 642W (Wythe County) at Pope Rd | Weather – Flood – Weather |
| 2015-04-20 11:21 | Wythe (County) | Rt. 643N (Wythe County) at Old School Rd View on Map | impassable because of flood – Rt. 643N (Wythe County) at Old School Rd | Weather – Flood – Weather |
| 2015-04-20 11:21 | Wythe (County) | Rt. 643S (Wythe County) at Silings Rd View on Map | impassable because of flood – Rt. 643S (Wythe County) at Silings Rd | Weather – Flood – Weather |
| 2015-04-20 11:21 | Wythe (County) | Rt. 643S (Wythe County) at Old School Rd View on Map | impassable because of flood – Rt. 643S (Wythe County) at Old School Rd | Weather – Flood – Weather |
| 2015-04-20 11:21 | Wythe (County) | Rt. 642E (Wythe County) at Pope Rd View on Map | impassable because of flood – Rt. 642E (Wythe County) at Pope Rd | Weather – Flood – Weather |
| 2015-04-20 11:21 | Wythe (County) | US-21S at Grayson Tpke View on Map | passable with care because of flood – US-21S at Grayson Tpke | Weather – Flood – Weather |
| 2015-04-20 11:21 | Wythe (County) | Rt. 779S (Wythe County) at Francis Mill Rd View on Map | passable with care because of flood – Rt. 779S (Wythe County) at Francis Mill Rd | Weather – Flood – Weather |
| 2015-04-20 08:44 | Wythe (County) | I-81S from MM 65.0 to MM 57.4 View on Map | On I-81 in the County of Wythe from mile marker 65 to mile marker 57.4, motorists can expect potential delays in this area from 04/20/15 at 8:42 AM until 04/20/15 at 6:00 PM due to pothole patching operations. The south right shoulder is a mobile closure. | Planned Event – WZ – Maintenance – Pothole Patching Operations |