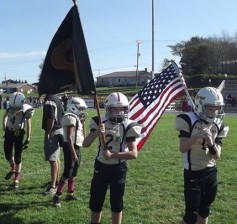 For the second year in a row, coaches and referees participating in Wythe County Youth Football and Cheerleading will be required to undergo a one-hour concussion training workshop prior to the fall 2015 football season.
Preventing youth concussions is a major priority for the county's youth football league and Wythe County Parks & Recreation officials have made educating participants its number one goal.
"Education is power and we're doing everything we can to make for sure that the parents, referees and coaches have all the resources they need to keep kids safe," said Scotty Vaught, the county's youth sports coordinator.
Vaught, who has worked in youth athletics for over eighteen years, said the league is going out of its way to prevent concussions from ever happening in the fi...
Read More