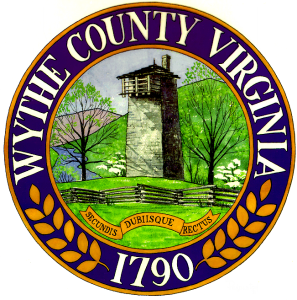 WYTHE COUNTY, Va. – This past week, Wythe County unveiled plans to move forward with a new accounting software which local officials say will play an instrumental role in creating greater accountability, efficiency and transparency in government finances.
The software, Munis Financial, is a product of Tyler Technologies and is used widely throughout the Commonwealth and the nation.
Once fully integrated, the new system will modernize the method with which data is entered – eliminating hundreds of man-hours for numerous county agencies and departments.
"Presently, a host of accounting software systems is being used throughout county government. Due to the differences in software, it is not easy for the county finance department to access the financial records of other governmental agencies funded by the Board of Supervisors," stated Tim Reeves, Chairman of the Wythe County Board of Supervisors, adding, "By getting everyone on the same software system, we will be able to eliminate many of the obstacles that have existed in previous years. We're really excited to have the Wythe County Public Schools on board for this much needed update and believe that the tax payers will appreciate the added layer of transparency this move will bring to local government."
In addition to replacing the Wythe County School Board's accounting software, the new product will touch several other agencies, including the Animal Control Department, Treasurer's Office, Commissioner of the Revenue, Department of Social Services and the County Administrator's Office.
According to local officials, many financial systems being used throughout county government date back to the 1980s or even earlier.
"Not only will this new system allow elected officials easy access to viewing the financial records of each agency receiving money from the general fund, but it will also prove to be a useful tool to the individuals responsible for entering financial data," said Bruce Grant, Wythe County's Finance Director.
Grant said that a considerable amount of work being done in many departments involves making calculations and handwriting financial data. The new system, he says, will reduce the risk for human error and allow staff to efficiently track expenditures and revenues.
The system will be implemented in phases, beginning with the school board and county administrator's office and is projected to be fully realized within two years.
Upon completion, the new system will make tasks such as finding specific paper invoices or tracking the individual costs per school accessible within a few clicks of a mouse – local officials say this will create an added transparency and efficiency for the tax payers.
Click LIKE to SHARE this article with your friends on Facebook!