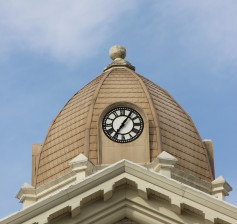 WYTHE COUNTY, Va. – On November 3, 2015, Virginia voters will be going to the polls to cast their ballots in a number of different races that will have local and statewide consequences.
Elections in Wythe County will include school board, board of supervisors, constitutional officers, Virginia Senate, Virginia House of Delegates and Soil & Water Conservation Director.
Due to the fact that Wythe County is divided between two separate Virginia senatorial districts, as well as the various local school board and board of supervisors districts, voters in the county will see one of six different ballots. Those ballots may be viewed by Clicking Here (precinct listed on bottom right corner of ballot).
Elections officials are reminding citizens that under Virginia law, voters must present one of...
Read More