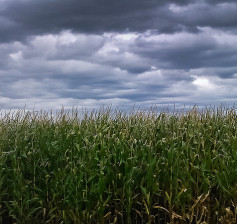 EMERGENCY NOTICE: Jeremy Farley, Wythe County Public Information Officer
As has previously been reported,  Virginia is under a state of emergency as the Commonwealth braces for the impacts of Hurricane Joaquin.
In Southwest Virginia, Wythe County officials are also warning residents to be taking necessary precautions as the potential for widespread flooding is high.
This weather event is entirely separate from Hurricane Joaquin and is the result of a saturated ground and forecasts of additional significant rainfall.
Wythe County residents are encouraged to review and follow the below listed safety tips, courtesy of the Virginia Department of Emergency Management:
What People Should Do:
Take this weather event seriously and prepare in advance. These storms could have a significant impact to Virginia and power outages could last several weeks.
Do not drive through high water. Get to where you need to go before severe weather arrives.
Know the weather terms and what you should do:
Flood Watch or Flash Flood Watch: There is an increased possibility of flooding or a flash flood in your area.
Flood Warning: Flooding is occurring or will likely occur very soon. If emergency officials advise you to evacuate, do so immediately.
Flash Flood Warning: Flash flooding is occurring. Seek higher ground immediately – do not wait for official instructions.
Be prepared to evacuate. If evacuated, do not return to your home until local officials say it is safe.  After floodwaters recede, roads could be weakened and could collapse. Buildings might be unstable, and drinking water could be contaminated.
If water is rising quickly or you see a moving wall of mud or debris, immediately move to higher ground.
Do not walk through moving water. What might seem like a small amount of moving water can easily knock you down.
If you depend on electricity for medical equipment or a mobility device, ensure all batteries are fully charged each day and be prepared to evacuate with extra batteries and any charging equipment you will need.
If you will need to use paratransit, be sure to consider the amount of extra time you may need should evacuation be recommended. Find out now whether you will need to schedule a ride 24 hours in advance, how many personal items you are allowed to evacuate with, and whether your pets will be allowed on the paratransit vehicle.
If you use durable medical equipment, need medical supplies, or take critical medications, ensure you have enough on hand for 5–7 days and include these items in your go-bag in case evacuation is recommended.
Notify your support network now and start planning ahead for any disability-related or medical needs.
Obtain cash in advance in case ATMs are down due to power outages.
If you plan to use a generator, buy fuel now.
Store water in big pans and the bathtub for personal use before the storm in case of a power outage.
Stay away from downed power lines, trees touching lines, and anything else that is touching a power line.
The Virginia Department of Game and Inland Fisheries cautions outdoor enthusiasts to exercise good judgment before venturing outdoors through the weekend. Go to the DGIF's Facebook page for alerts and possible closure of facilities and to www.dgif.virginia.gov/alerts/.
Get Ready:
Decide how and where everyone will meet up with each other if separated.
Choose an out-of-town emergency contact for your family and give that person's phone number to each family member.
Sign up for text alerts/weather warnings that may be offered by your locality.
Pre-pack a hurricane supply kit with a minimum three-day supply of essential items, such as water, non-perishable food, first aid kit, extra batteries and prescribed medications.
Secure garbage cans, lawn furniture or anything that could become airborne and cause damage.
Drive safely:
Know the road conditions before you travel. Go to www.511Virginia.org or dial 511 from any phone for real-time traffic information and road condition reports.
Do not drive into flooded areas. If your vehicle becomes surrounded by rising water, get out quickly and move to higher ground, if possible.
Flood water might cut off access to roads. Be prepared to stay where you are until floodwaters recede.
Determine in advance the safest route from your home to a safe place that can protect you from high winds or flooding. If there is a flood, you may have only minutes to get to safety.
Stay informed:
Other Resources:
If you need help, information or resources during or after the storm, call 211. Those with hearing impairments can call 711 to connect to the Virginia Relay Center for assistance with the call. Videophone users may dial 1-800-230-6977.
www.vaemergency.gov – go online or on your smart phone for statewide storm updates
@vdem – Twitter feed for storm updates from the Virginia Department of Emergency Management-
VAemergency – Facebook page for VDEM
@ListoVirginia twitter feed in Spanish and www.facebook.com/listovirginia1 on Facebook.