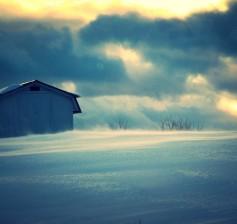 Saturday, January 23, 2016 at 6:27 p.m.
WYTHEVILLE, Va. – Wythe County emergency officials continue to remind residents to use extreme caution when traveling, especially along the many secondary roads located throughout the region.
Over the past 48-hours, the locality has been blanketed with as much as 15-inches of snow in some places. The snowfall began at rates of 2-inches per hour early Friday morning.
Virginia State troopers responded to over 1,000 vehicle crashes across the Commonwealth yesterday, including two serious incidents in Wythe County.
A multi-vehicle accident involving a tractor-trailer briefly shut down southbound lanes of interstate traffic near the Shot Tower Friday morning, while an afternoon accident on Interstate 81 near mile marker 83 temporarily blocked both lanes of southbound traffic.
The county's consolidated dispatch center received numerous calls throughout the day, the vast majority of which were reports of minor vehicular accidents, while others were requests for emergency assistance for falls and other weather-related incidents.
As the weekend snow storm draws to an end in Southwest Virginia, the National Weather Service cautions residents to expect strong winds on the backside of the system. These winds will result in areas of blowing and drifting overnight snow and produce wind chills that will drop to below zero in many places.
With the surge of overnight cold weather, emergency officials continue to stress to resident the need for preparedness – especially when traveling.
"The possible wind chill temperatures for tonight and into tomorrow will have the potential to kill people who might become stranded in their vehicles," stated Jeremy Farley, Wythe County Public Information Officer.
"Though travel is discouraged, it is critical for anyone who may be on the road to have a winter-emergency kit in their vehicle – this should include a flashlight, extra blankets, as well as food and water."
Farley also encouraged residents to keep their cell phones charged at all times while traveling.
According to the National Weather Service, "Winter storms are considered deceptive killers because most deaths are not directly related to the storm itself. People could get in an automobile accident on icy roads, have a heart attack while shoveling snow, or suffer frostbite or hypothermia from prolonged
exposure to the cold," because of these reasons, local emergency officials remind residents to stay vigilant for their own safety throughout the winter season.
Local government in Wythe County is operational despite the challenges brought on by the winter storm. First responders in the county are continuing to protect and serve the residents of the locality and the county's convenience centers are scheduled to resume normal hours of operation Sunday afternoon.
Wythe County offices will reopen at regular time on Monday.
Click LIKE to share this Article with your friends on Facebook!