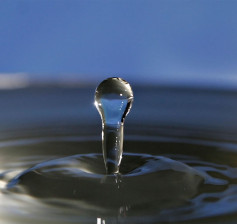 WYTHEVILLE, Va. – Wythe County officials are reporting that a main waterline located on E. Lee Hwy (US Route 11) ruptured over the weekend and has subsequently drained the Fox Mountain water tank.
The ruptured line has left customers without water from Exit 80 to 86.
County water officials say workers are on the scene and are in the process of repairing the lines, but caution that the work will continue into Monday.
"We're working to get the lines operational as fast as we can," stated Bill Vaughan, Wythe County Engineer, "but the snow and low temperatures will create delays in the repair process."
The service outage will only affect county residents along the E. Lee Highway waterline. All other waterlines in the county are fully operational.
Click LIKE to share this article with your friends on Facebook.