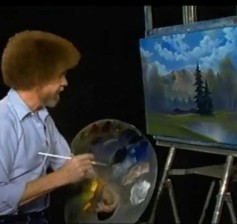 The Wythe County Parks and Recreation Department will be hosting two separate Bob Ross painting classes in the months ahead.
The first class will be held on Sunday, March 13, 2016, at the Rural Retreat Community Center, while a second class is slated for Sunday, April 10, 2016, at the Max Meadows Ruritan Building.
Participants in the march 13th class will be painting a forest and meadow landscape, featuring a small creek, while those who take part in the April workshop will be creating an ocean scene, known as "Distant Sail."
Judy Moore-Gist, who is the owner of JMG wet paint studio in Goodview, Virginia, will oversee both the classes. Gist has hosted several certified Bob Ross painting classes on behalf of the county over the past several years.
Thanks to these classes, many local res...
Read More