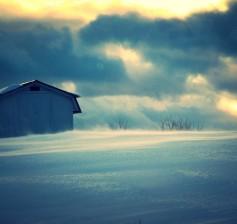 WYTHEVILLE, Va. – Early Monday morning, the National Weather Service in Blacksburg, Virginia, issued a Winter Storm Watch for portions of the New River Valley, including Wythe County.
In a special weather message issued by the federal agency, meteorologists cautioned that "a cold front will cross the region from the west today," bringing with it the possibility of light to moderate snow; "especially across the higher mountains of North Carolina, far Southwestern Virginia and southeast West Virginia."
According to a statement released at 10:45 a.m. on Monday, "Arctic air will follow the front with bitter cold temper temperatures expected through midweek."
Forecasters predict that lingering moisture along with additional air disturbances may result in periods of moderate to heavy snow showers into Wednesday or Thursday. These snow showers may result in additional heavier snow accumulations during the week.
National Weather Service forecasters are calling for rain mixed with snow throughout Monday, but believe this precipitation will change to all snow tonight, "with all snow expected for the rest of the week."
Officials caution that roads will become snow covered and slick.
Monday's temperatures are expected to remain in the 30s throughout the day, but will drop well below freezing and remain in the teens and 20s for the rest of the week.
Wind chills will become very cold this week, possibly reaching -15F Wednesday night.
County residents are encouraged to continue to monitor weather and traffic reports and to maintain vigilance at all times.
Click LIKE to share this article with your friends on Facebook!