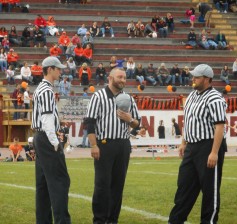 Wythe County Parks & Recreation recently announced that the department is seeking to fill several part-time, seasonal positions.
These positions include the following jobs at the Rural Retreat Lake Park: campground manager, clerk, maintenance person, pool manager and lifeguards.
Last year, the Rural Retreat Lake Park was named by the Virginia Tourism Corporation as one of the Commonwealth's "13 Favorite Campgrounds" and is visited by thousands of families each year.
In addition to seeking help at the county's 74-site campground, the county is also seeking referees and umpires for the upcoming sports seasons.
Individuals interested in making application for the positions are encouraged to fill out an application available online (www.WytheCo.org) or at the county administrator's office (located at 340 S. Sixth St., Wytheville, VA).
Should any resident have a question regarding the open positions, they are encouraged to contact Kevin Williams, 276-223-4519.
Click LIKE to Share this Article With Your Friends on Facebook!