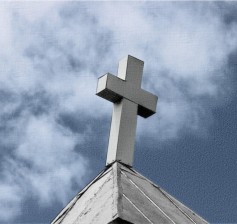 Jeremy T.K. Farley — April 27, 2016
Wythe County's emergency management team is encouraging local churches and religious establishments to attend a security training seminar geared exclusively toward faith-based organizations and houses of worship.
The safety and security event is scheduled for Wednesday, July 27, 2016, at the Abingdon Church of Christ (19508  Dennison Dr., Abingdgon, VA), lasting from 8 a.m. to 4:30 p.m.
The free training program will provide a presentation on how religious organizations can be welcoming and also safe at the same time. Topics will include violence in places of worship, addressing potential threats, policy and planning for violence and safety in outreach. This training is open both to public safety personnel and members of houses of worship.
The class will be lecture-based and dress is business causal. Meals will not be provided, however, time will be made available for lunch.
Sponsored by the Virginia Fusion Center, the Safety for Faith-Based Organizations event is just one of many ways the Virginia Fusion Center seeks to fulfill its mission of fusing together key counterterrorism and criminal intelligence resources from local, state, and federal agencies as well as private industries in a secure, centralized location.
Individuals interested in attending the security event must register at the following link: https://www.research.net/r/NTM9HBX
Additional information may be obtained by contacting Special Agent Austin White of the Virginia State Police: 804-674-2237, Austin.White@vsp.virginia.gov.
Click LIKE to share this article with your friends on Facebook!