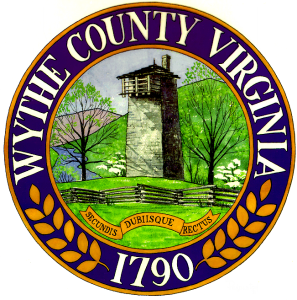 WYTHEVILLE, Va. – The Wythe County Treasurer's Office has announced the scheduled judicial sale of more than 20 real estate properties in the county.
The special auction will take place in the Circuit Court of Wythe County on Wednesday, May 11, 2016, at 2 p.m., located at 225 S. Fourth St. in Wytheville.
Properties listed for sale will include residential and commercial real estate, all which have delinquent property taxes dating back at least seven years – the taxes on some properties have not been paid since 1997.
Landowners whose properties are scheduled for sale will have until May 11th to pay the balance of their taxes, as well as pay any attorney fees associated with listing the properties. This may be done by calling the Wythe County Treasurer's Office at (276) 223-6070.
Individuals wishing to participate in the auction are advised to arrive early at the circuit courtroom and register – a driver's license or other state issued photo ID is required.
Winning bidders will be required to pay at least 25% or $1,000 (whichever is highest) of the property's price the day of the auction and the remaining balance within 15 days of confirmation of the sale by the court. There will be a 10% buyer's premium added to the final bid to determine final contract price which shall also be due with the deposit on the day of the auction.
All deposits must be made in the form of personal check, traveler's check, cashier's check or money order. No cash will be accepted. Properties are offered for sale as-is, with all faults and without any warranty.
Click here to view the properties scheduled for sale.. Questions concerning the properties subject to sale or the tax sale process should be directed to TACS online at www.taxva.com, by email to taxsales@taxva.com, or by phone to (804) 548-4418.
Click LIKE to share this article with your friends on Facebook!