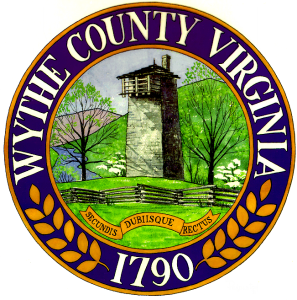 Barren Springs, Va. – Earlier this week, the Wythe County Water Department announced that the locality's waterline installation project running from Poplar Camp to Barren Springs is nearing the final stages of construction.
According to county engineer Bill Vaughan, work on the project is being performed in multiple phases with differing completion dates per area.
Vaughan stated that a portion of the Castleton Road area (running from the intersections of Fort Chiswell Road to Lonesome Dove Lane) has been completed and is ready to be put into service. Residents along this section of the waterline may sign-up to receive water services early.
County water officials estimate the entire project to be completed by July 1, 2016. Residents within 350 ft. of the line are required by law to connect to the line within 90 days of completion of the project.
County personnel will be contacting residents concerning the placement of water meters at the state highway right-of-way. Homeowners will have the opportunity to request meter placement in the most convenient location to service their residence.
The Wythe County Water Department has contacted local philanthropic agencies for information on how low income residents may be able to obtain financial assistance with the installation of connection lines to their homes.
Additional information concerning the mandatory connection area, application process for water service, and low income assistance can be obtained at the County Water Department service desk (County Administration Building, 340 S. 6th Street, Wytheville), or by calling (276) 223-4501.
Click LIKE to share this article with your friends on Facebook!