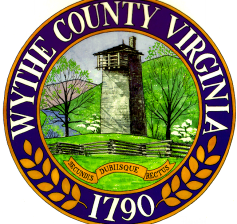 WYTHE COUNTY, Va. – Tuesday morning at their regularly scheduled meeting, the Wythe County Board of Supervisors voted to name Stephen Bear as the county's new administrator.
Bear has served as assistant county administrator since November 2000 and will replace longtime administrator R. Cellell Dalton who will be retiring on Friday.
A graduate of Rural Retreat High School and Hampden–Sydney College, Bear says he is looking forward to meeting the challenges of the position.
"Wythe County is home to me, it's the place that I have watched my children grow up. I appreciate being given this opportunity by the Board and look forward to continuing to serve the citizens of Wythe County," said Bear.
The incoming administrator also acknowledged the service of his predecessor.
"Mr...
Read More