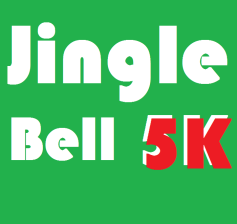 WYTHE COUNTY, Va. – The Wythe County Department of Social Services will be hosting a 5K run / walk in order to raise funds for the department's Santa Shop. Each year, these funds are used to purchase toys for less fortunate children in Wythe and Bland Counties.
"When we think of Christmas we think of smiling happy children's faces opening their gifts – that's why it is our goal to provide for as many children and families as possible," said Santa Shop Coordinator Laura Heldreth, adding, "Last year we were able to help 959 children and 445 families. We hope to provide for even more this year."
The 5K is scheduled for December 3, 2016, and will be held at a certified course at the Wytheville Community College.
Registration and packet pickup will be at 9:00 am, with the 5K beginning at 10:00 am.
Pre-registration for the professionally timed event is $25.00 and all pre-registrants will be guaranteed a t-shirt. Registration the day of the event is $30.00 and t-shirts will only be provided until supply runs out.
Jingle bells will be provided to wear on entrants' tennis shoes in order to provide an extra holiday spirit while running or walking.
Prizes will be awarded to fastest runners.
Share this article with your friends on Facebook!