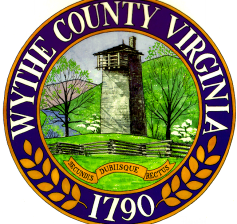 WYTHE COUNTY, Va. – The Wythe County Administrator's Office is seeking applicants for several positions, both part-time and full-time.
Specifically, the county is seeking to fulfill the following vacancies:
Part-time Custodian / Receptionist at Animal Shelter
This individual will work up to 28 hours per week at the Wythe County Animal Shelter. The successful candidate must be in good physical condition and have experience working with animals. Candidate must have experience in dealing with the public, computer skills including Microsoft Word, Excel and photography.
Part-time Recreation Specialist for Sheffey
This individual will work in the Wythe County Parks and Recreation Department and will serve as a part time recreation assistant to manage recreational programs at Sheffey Community Gym. All candidates must possess a positive friendly demeanor, work well with the public and be willing to work weekdays and weekends. Employees should be able to lift 50lbs or less without assistance and have reliable transportation to and from the job site.  A typical work week will be Sunday afternoon, Monday, Tuesday and Thursday evenings and the occasional Saturday (averaging 15-20 hours per week).
Successful applicants will be 21 years or older and have experience planning and facilitating recreational programs or special events.  For any additional questions contact Kevin Williams at 276-223-4519 or rkwilliams@wytheco.org
Full-time Communications Officer
This individual will work inside the county's consolidated 911 emergency dispatch center.  Applicants must be willing to work nights and weekends.
In addition to the above mentioned position, the county is also seeking to employ a full-time custodian for the Buildings & Grounds Department.
Applications for all positions may be obtained from the employment section of the county's official website, www.WytheCo.org or at the county administration office located at 340 S. Sixth St. in Wytheville.
Wythe County is an Equal Opportunity Employer.
Share this article with your friends on Facebook: