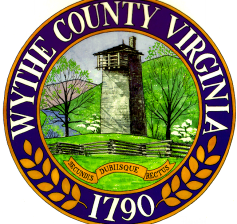 WYTHE COUNTY, Va. – The Code of Virginia requires localities to reassess the value of real estate property. Beginning in the fall of last year, Pearson's Appraisal Services Inc. began reappraising property values throughout the locality on behalf of Wythe County and their results have now been completed.
Reassessment notices will be mailed to Wythe County landowners in mid-November, informing them of any changes made to their assessed property values.
Landowners who may have questions or wish to dispute their new assessment are encouraged to contact the board of assessors and schedule an appointment in order to have their new assessment reviewed. The board of assessors will be meeting inside the Wythe County Court House and may be contacted between the hours of 9 a.m. to 4 p.m. at the following number 276-223-4155.
After the board of assessors has concluded its meetings, landowners who may still have unresolved issues or wish to dispute any decisions made by the board of assessors will have an opportunity to appear before the board of equalization.
The board of equalization will convene early next year.
The new tax assessments will go into effect for the 2017 tax year.
Share this article with your friends on Facebook!