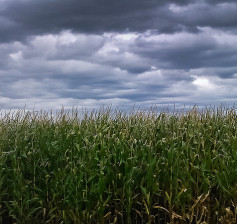 The National Weather Service (NWS) in Blacksburg, Virginia, is warning residents of our region that there is a slight risk of severe thunderstorms tonight and into the early morning hours of Thursday.
Even more concerning than the Thunderstorms, however, are the strong winds that are expected to pass through Southwest Virginia in the hours ahead.
At 3:39 p.m., NWS issued an urgent weather message stating, "An area of low pressure will deepen as it tracks from the Ohio Valley into New York on Thursday and Friday. As a result very strong and gusty northwest winds will develop across the Appalachians."  As a result, a wind advisory will remain in effect from 8 a.m. Thursday to 8 p.m. Friday.
The wind advisory has been issued for southeast West Virginia, southwest Virginia and northwest North Carolina, mainly along and on either side of the Blue Ridge, and into the foothills and piedmont of Virginia and North Carolina.
West winds from 15 to 30 mph are expected with gusts up to 50 mph.
"Trees and tree limbs may be blow down. Isolated power outages are possible. High profile vehicles on north-south oriented roads should exercise caution. Motorists along I-81 and I-77 should be prepared for strong cross winds," stated the Weather Service.
Share this article with your friends on Facebook!