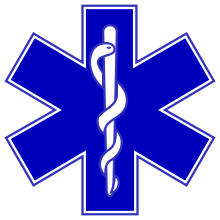 WYTHE COUNTY, Va. – This past week, the Virginia Office of Emergency Medical Services notified Wythe County that Wythe County Rescue Squad's grant request of $198,925 had been approved by the Virginia Department of Health.
Despite its name Wythe County Rescue Squad is a private non-profit organization (the name is a geographic place reference only); however, the county agreed to offer assistance to the squad in preparing and submitting the successful grant application.
The money will be used to replace a vehicle that had been in service for over a decade and was beginning to experience major mechanical failures.
"We were very happy and pleased to be the recipient of this grant," stated Danny Gordon who serves as the chairman of Wythe County Rescue Squad's Board of Directors.
"With all the problems we've been having with our old vehicle, this new ambulance will serve as a vital new replacement to our fleet – helping us better serve the people of Wythe County."
The most recent Rescue Squad Assistance Fund application is only one of several grants the county has successfully assisted local squads in securing over the past several years.
Last year, the Wythe County Administrator's Office assisted Wythe County Rescue Squad in securing $25,000 from the Wythe—Bland Foundation in order to outfit the new ambulance and in 2015 the county helped Lead Mines Rescue Squad secure $108,535 in funding to help purchase a new ambulance.
"We are pleased to hear of the successful grant application and appreciate state officials for recognizing the dire need of a new vehicle for Wythe County Rescue Squad," said Wythe County Board of Supervisors Chairman Tim Reeves.
Share this article with your friends on Facebook: