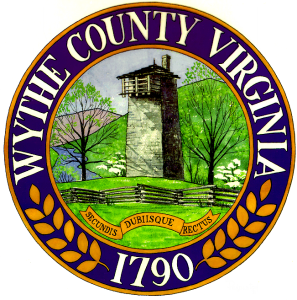 WYTHE COUNTY, Va. – Wythe County officials are attributing great communications and inter-governmental cooperation for being the key components in allowing a bridge replacement in the Max Meadows community to go off without any issues earlier last week.
Beginning at 7 pm on Monday, July 31, VDOT contractors closed the entrance to Millers Creek Rd. with plans of the keeping the road closed for twelve hours as workers removed the existing bridge structure, replacing it with a prefabricated bridge.
Though necessary, the work would leave the dozens of residents of the Millers Creek community without a main entrance, effectively isolating the landowners from the rest of the county.
"Anytime you look at leaving an entire community cutoff from emergency personnel, it's a serious situation," said Joe Hale, Vice Chairman of the Wythe County Board of Supervisors and the representative of the Max Meadows area.
"Recognizing the gravity of this situation, our first responders were well prepared and went above and beyond their typical duties in order to ensure that residents in Millers Creek would be cared for should an emergency have occurred."
Fortunately, no emergencies did occur during this time and workers had the bridge available for emergency use, should it have been necessary, by 10 p.m. and county officials feel that many should be recognized for their efforts.
"The success of this project is testimony to the importance of great communication between governmental agencies," said Hale, who stated that the communication between VDOT and the county, the county and citizens, the emergency dispatch center and first responder agencies all worked together for a flawless outcome.
"We simply wanted to thank all county staff who communicated and planned effectively, VDOT for their role in keeping us informed, the first responders who were willing to deviate from their typical plans in order to protect a single community, and the workers on the ground who took their jobs serious. It was great work and many people deserve credit," concluded the two-term board member.
Share this article with your friends on Facebook: