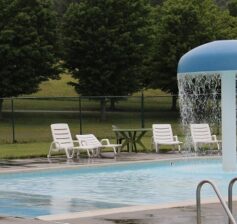 WYTHEVILLE, Va. – Officials are excited that Rural Retreat Lake and Campground has opened for the season.
Wythe County Parks and Recreation Director Kevin Williams said he looks forward to starting another season at the lake.
"We are looking forward to seeing all the familiar and new faces as the lake opens for the season," Williams said.  "Rural Retreat Lake is a great place for a family to relax and enjoy time together. We are also very fortunate to have dedicated management and support staff returning this year at the campground and pool."
Williams said camping and shelter rates can be found online at the Rural Retreat Lake website: http://ruralretreatlake.com/reservations-rates-rural-retreat-lake/.
The Rural Retreat pool is scheduled to open up Memorial Day w...
Read More