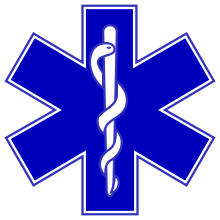 WYTHE COUNTY, Va. – This past week the Virginia Office of Emergency Medical Services announced that Lead Mines Rescue Squad's grant application for a new ambulance had been approved and that the squad would be awarded $156,632.
In total, the grant award will provide funding for 80% of the total cost of a new ambulance and the Wythe County Board of Supervisors has agreed to cover the remaining amount, which is estimated to be $39,158.
The grant application was prepared and submitted by Wythe County staff on behalf of Lead Mines Rescue Squad and will replace a 2006 model vehicle that has a 1991 refurbished box.
"We're very appreciative of the Rescue Squad Assistance Fund for providing us with this grant, as well as the county for their assistance...
Read More