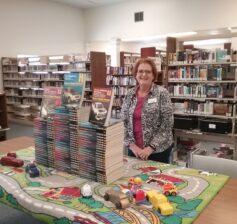 WYTHEVILLE, Va. – A tall stack of repair manuals for cars of all different makes and models now stands at the library thanks to a generous donation from the local Advanced Auto Parts.
Wythe County Public Library Branch Manager Anita Libby said this will be a great asset to people across the region.
"In the past, I have had a need for car and truck repair manuals," Libby said. "We have not been able to supply that need because of the cost of the books. They are about $30 a piece. If you see this collection here, it is 79 books that were donated from the Wytheville Advance Auto. You multiply that by $30 and that is a healthy collection."
Wytheville Advanced Auto Parts General Manager Rick Ferrence said his team is glad to help out the library.
"We're just glad to help ...
Read More