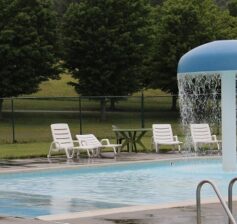 WYTHEVILLE, Va. – With students heading back to school across the county, the Rural Retreat Pool will be taking on an abbreviated operating schedule.
Operating hours from August 17th to September 1st will be Saturday from 12 noon to 6 p.m. and Sunday from 1 p.m. to 6 p.m. In addition, the pool will be open on Labor Day, Monday September 2, from 12 noon to 6 p.m.
Wythe County Parks and Recreation Director Kevin Williams commented on the great summer season at the Rural Retreat Pool. "The amount of hot sunny days has been numerous this year," Williams said. "It aided in the success of a great pool season. I am appreciative of our manager and lifeguards who did a magnificent job at keeping the pool clean, safe, and inviting...
Read More