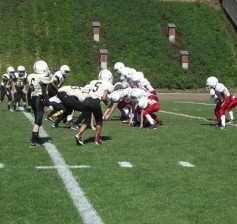 WYTHEVILLE, Va. – Wythe County will be hosting a free concussion education workshop for parents of youth football players next week, part of the county's ongoing efforts aimed at making youth sports as safe as possible.
The informational seminar, which will be held at Wytheville Community College (Grayson Hall – Room 219), is slated to begin at 7 p.m. on Monday, Aug. 25.
Kevin Williams, Wythe County's director of parks & recreation, says the free event is part of a greater countywide initiative intended to minimize concussions and their consequences.
"Earlier this summer, the county held two separate concussion workshops for coaches and referees...
Read More