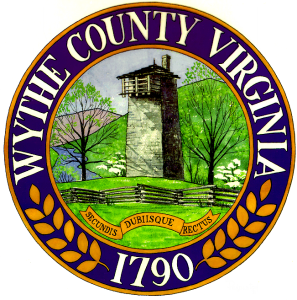 WYTHEVILLE, Va. – Members of the Wythe County Board of Supervisors met with leaders of Wythe County Rescue Squad, a privately operated EMS agency, Monday afternoon, to discuss the future of emergency medical services in the county.
Over the weekend, the squad's board of directors determined to cease services as of Monday, March 17, 2014; a decision county leaders say came as a complete shock.
In response to the news, the county board of supervisors' fire and rescue committee held an emergency meeting with the squad's leadership Monday afternoon. The primary objective of this meeting was to determine the root causes of such a drastic decision, as well as possible solutions in moving forward.
Following the two-hour long meeting, Wythe County Rescue Squad's board of directors held a meeting and elected to postpone their final date of service until April 17, 2014.
In return, the county's fire and rescue committee unanimously decided to make a recommendation that the county's board of supervisors amend and appropriate $10,000 to the rescue squad in order to aid in repairing a broken ambulance, as well as various other items of overhead.
County officials were in the process of working with the organization on a Virginia Rescue Squad Assistance Fund grant application late last week and say they were given no warning whatsoever that the squad was even considering closing its doors.
In addition to meeting with leaders of the Wythe County Rescue Squad, county officials also met with leaders of Guardian Ambulance, a privately owned ambulance service. Representatives of Guardian Ambulance stated that they would dedicate an ambulance crew to servicing the community if needed.
Dr. Gary Houseman, representative of the Black Lick District on the county's board of supervisors agreed, adding, "We will do what is necessary to take care of the people of Wythe County."
Click LIKE to share this article with your friends on Facebook!