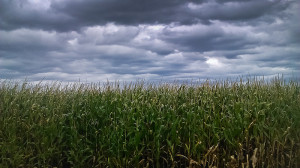 Wythe County officials announced plans to host a free severe weather course, aimed at providing the general public with the necessary knowledge to spot severe weather patterns early.
The class is slated to be held at the Wytheville Community College (Grayson – 219) on December 2, 2013, and has been scheduled to last from 6:30 – 8:30 p.m.
Students attending this National Weather Service (NWS) sanctioned course will be trained in understanding the basics of thunderstorm development, fundamentals of storm structure, identifying potential severe weather and basic severe weather safety.
The program was first developed in the 1970s and has been credited with enabling NWS to issue more timely and accurate warnings for tornadoes, severe thunderstorms and flash floods.
"In recent years, severe weather has become a greater concern for communities throughout the nation. By offering this course to the public, we're hoping to give people the knowledge they need to remain proactive in staying safe," said Ikey Davidson, Wythe County's emergency manager.
The county is requesting that all individuals interested in attending this event register by calling Wythe County's Emergency Management Office 276-223-4521.
In January 2011 Wythe County was certified by the National Weather Service as a StormReady Community. The final step in the county's re-certification effort will be to hold this class.
In addition to local citizens who are being encouraged to attend this event, Wythe County emergency and information officials will also be receiving training in order to serve as NWS local weather spotters. The work of these spotters help keep local communities safe by providing timely and accurate reports of severe weather to the National Weather Service.
Click LIKE to share this article with your friends on Facebook!