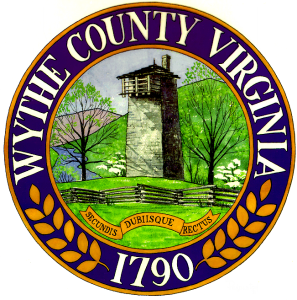 WYTHEVILLE, Va. – Uninsured Wythe County residents are eligible for a free prescription discount card, part of a joint effort between the county and the National Association of Counties (NACo).
Through the program, county residents who are without prescription coverage may be eligible for a discount when purchasing their prescribed medications from local drug stores.
Though the program is aimed specifically for uninsured citizens, local officials say the program has potential to be beneficial to all county residents, regardless of their insurance status, "County citizens who do have prescription drug coverage may find that the discount card will offer prescriptions their existing plans do not cover at reduced rates," said Wythe County spokesman Jeremy Farley.
County leaders stress the fact that the discount card is not insurance and should not be used in the place of prescription insurance; however, they do hope the national program will help ease the burdens associated with rising healthcare costs.
The free prescription discount cards are available to all county residents – free of charge – at the county administrator's office, located at 340 S. Sixth St. in Wytheville.
According to NACo's Rx website (www.nacorx.org), the prescription discount card is accepted at 9 pharmacies located in Wythe County and at 9 out of 10 pharmacies across the nation.
Program leaders say county residents should present the discount card at a participating retail pharmacy along with their prescription(s).
NACo officials say that holders of the card save an average of 24% on their prescribed medications, adding, "There are no limits on how many times the card can be used. You can use it for the whole family. Even use the card for your pets. If your pet is prescribed a medication that is also used for humans, ask your veterinarian for a prescription to use at a participating pharmacy."
Click LIKE to share this article with your friends on Facebook!