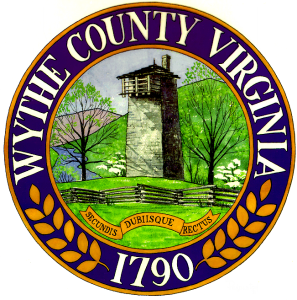 WYTHEVILLE, Va. — As the National Weather Service forecasted, Wythe County was inundated with up to 10 inches of snow early Friday morning and afternoon.
The rapid early-morning snow accumulation severely impeded traffic in the locality throughout much of the morning, leading to a number of minor vehicular accidents.
In addition to halting dozens of vehicles, the winter storm is also being blamed for a number of more serious incidents in the county.
In the pre-dawn hours of Friday, a salt truck overturned on Cripple Creek Road and a multi-vehicle accident involving a tractor-trailer temporarily shutdown southbound interstate traffic near the Shot Tower.
Emergency responders in eastern Wythe County were also dispatched to a barn fire Friday morning on Ivanhoe Road.  No injuries were reported in this incident.
As the afternoon progressed, the skies temporarily cleared and interstate traffic increased.
Unfortunately, a multi-vehicle accident was reported on Interstate 81 near mile marker 83.  The accident temporarily blocked both lanes, however, emergency officials have since opened at least one lane of traffic.
As the storm continues to track east, additional snow-ice accumulation is expected.  A total of 12 to 18 inches of snow is forecasted through Saturday, with even greater amounts in some higher elevations.
At 3:30 p.m., county officials stated that there were no known power outages in the locality, however, as the potential for freezing rain and sleet intensifies, the possibility for electrical outages also increases significantly.  Residents are being encouraged to have secondary non-electric sources of heat in place or have plans ready should they lose electricity.  Households heating with propane or other gas heaters need to ensure their homes are properly ventilated.
The county will be working closing with the local radio station 1280AM WYVE, should the locality need to open emergency shelters.
Residents are encouraged to keep their cell phones fully charged, as power outages and downed lines may leave some homes without a working telephone.
Click LIKE to share this article with your friends on Facebook!