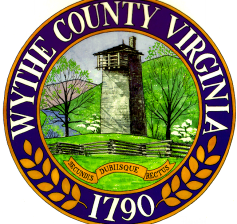 WYTHE COUNTY, Va. – The Wythe County Board of Supervisors has scheduled a public hearing to receive feedback from the public regarding a proposal to move the Rural Retreat voting precinct location from the Rural Retreat Fire Department to the Rural Retreat Community Center.
Though the move is only 50 yards, the Code of Virginia requires the Board of Supervisors to conduct a public hearing prior to voting on the proposed change.
Representatives from the county's electoral board say the move is necessary in order to provide greater accessibility for individuals who may have certain handicaps and that the community center was selected because it is the building closest to the fire department.
The public hearing has been scheduled for Tuesday, April 11, 2017, at 7:05 p.m. in the Board Room of the Wythe County Office Building, located at 340 S. Sixth St., Wytheville, Virginia.